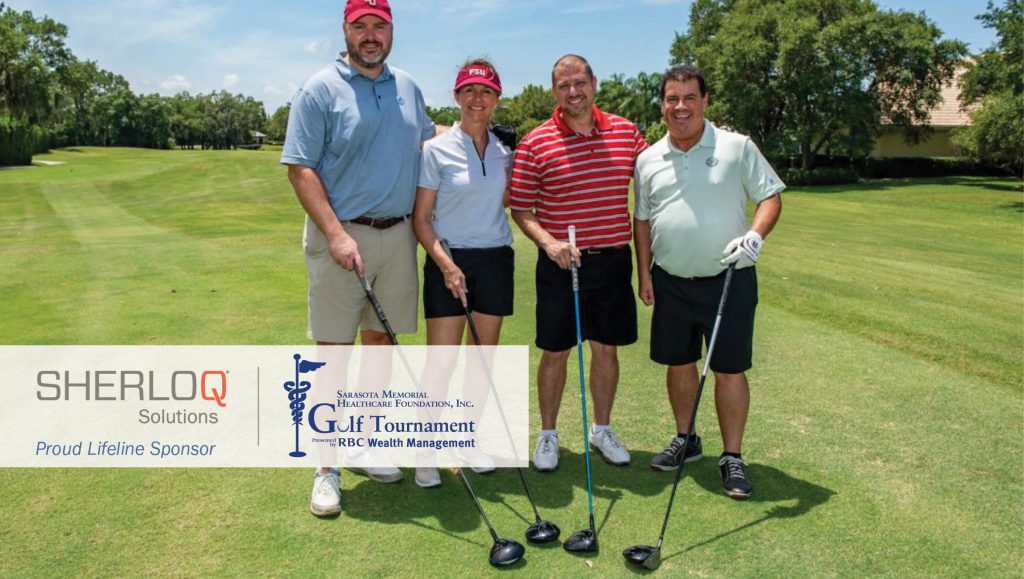 As a Lifeline sponsor for the 18thannual Sarasota Memorial Healthcare Foundation Golf Tournament, SHERLOQ was thrilled to see to date the tournament raise more than $830,000. This year's event held on May 3, 2019 benefits the SMH Physicians Endowment Fund, which provides continuing education for SMH staff and gives them the opportunity to gain new certifications and update existing credentials. SMH is consistently recognized as one of the nation's best with superior patient outcomes.
SHERLOQ's foursome, CEO – Erik Greer, Executive VP – Chris Wydo, Customer Experience and Development leader – Larry Tartaglino and VP of Marketing – Kim Greer, enjoyed every minute. We're thankful to support foundation events in our own backyard!
Interested in giving? Visit Sarasota Memorial Healthcare Foundation today.