Extended Business Office Services
Our experts provide hospitals with the expertise, staff, and technology they need to drive optimal results. 

We have a dedicated and thoroughly trained staff that integrates seamlessly with yours to improve revenue recovery and patient satisfaction by providing: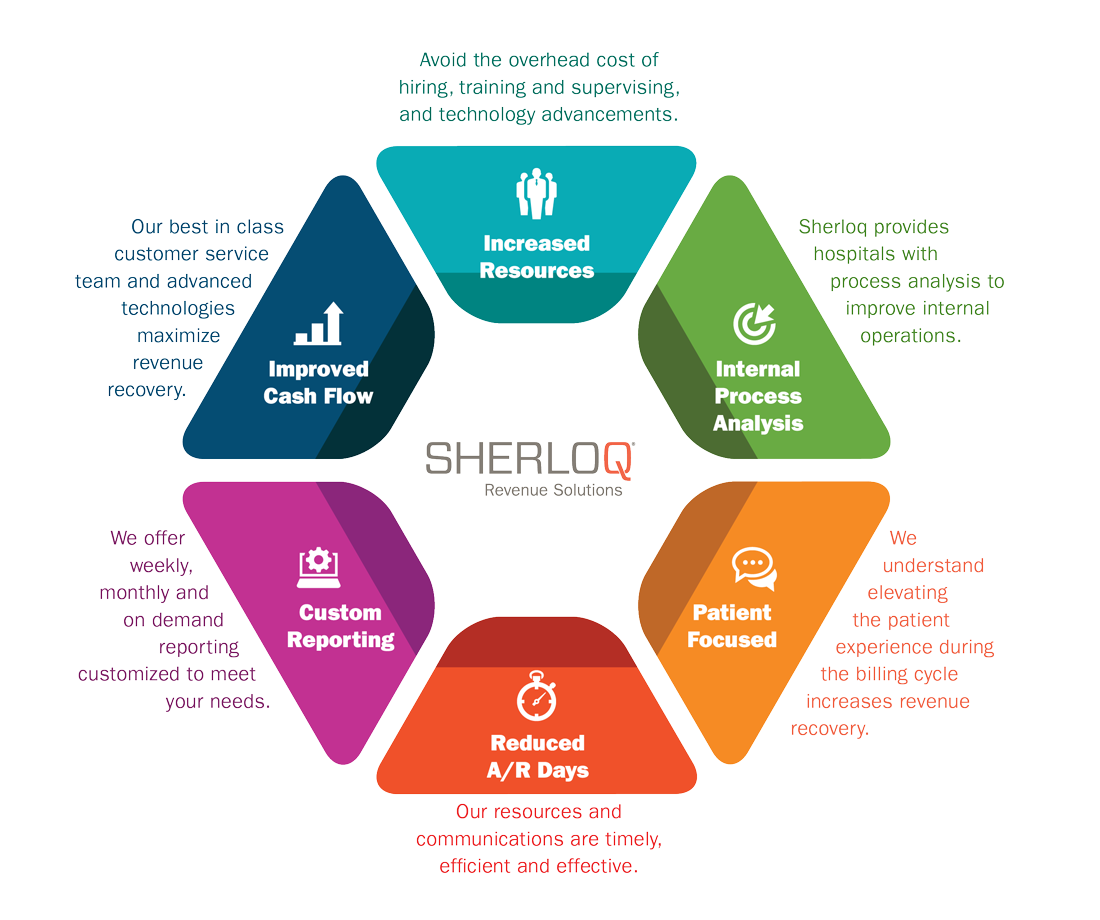 Proficiency You Can Rely On
---
As an extension of your organization's business office, we serve as your trusted partner. Our team members are skilled in patient and insurance billing and follow-up, verification, customer service, self-pay, balance after insurance, and payment monitoring for payment plans.


With our in-depth knowledge of healthcare businesses, many successful partnerships with medical facilities, a large client base, a high success rate with recoveries, skilled and experienced staff, data capabilities, and a sterling reputation, our clients know they can trust us to help them meet their accounts receivables goals.
Learn more about how Sherloq Solutions can mean Business Problems Solved for your company.