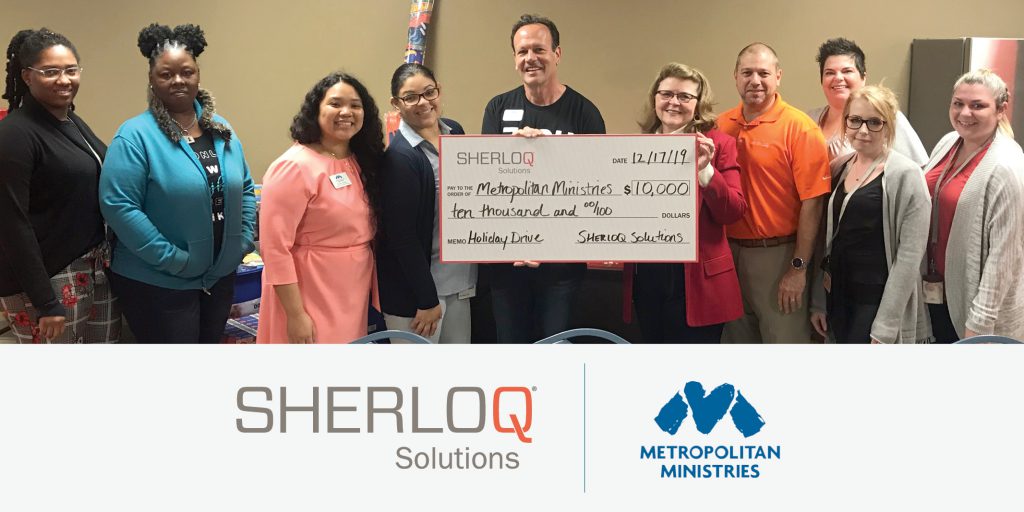 Metropolitan Ministries depends on in-kind gifts and volunteers to fulfill their mission of serving the poor and homeless families in the Tampa Bay community. That's why it's so important to SHERLOQ Solutions to honor their tradition of partnering with Metropolitan Ministries.
Our Tampa associates came together to collect over 1500 items for the Holiday Food and Toy Drive. And, our chairman, Deborah MacArthur Anderson presented Metropolitan Ministries with a $10,000 check to help with immediate holiday needs for Tampa Bay area families. Together, we made the holiday season a little brighter for our neighbors.
To make a contribution to this wonderful charity, click here.
"We're a local, grassroots, donor and volunteer-fueled community nonprofit. We provide practical solutions for poor and homeless families and individuals throughout Tampa Bay." – Metropolitan Ministries