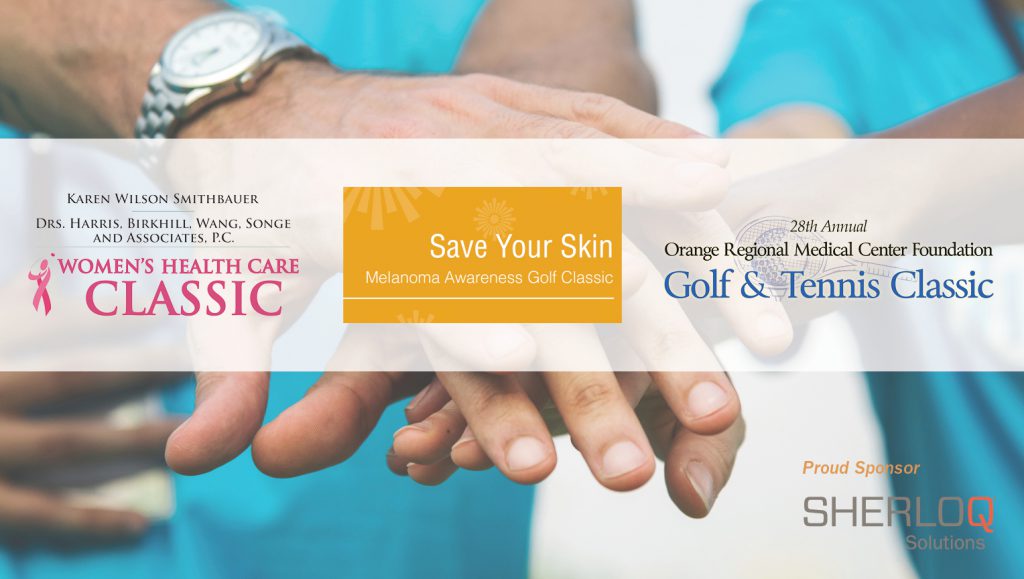 We're committed to giving back to the communities we serve. In just the last 20 years, the SHERLOQ® Community Reinvestment Program has donated more than $4.75 million to community programs focused on health and research, empowerment of women, nurturing and mentoring children, and education.
June was another exciting month sponsoring and participating in:
Beaumont Women's Health Care Classic
The Women's Health Care Classic has raised more than $6.5 million to benefit women's health and breast cancer programs at Beaumont hospitals in Dearborn, Trenton and Wayne.
Atrium Health Foundation 14th Annual Save Your Skin Golf Tournament
Since its inception, the Save Your Skin Golf Classic has raised over $500,000 to support melanoma research, treatment, and awareness at Levine Cancer Institute.
ORMC 28th Annual Golf & Tennis Classic
This year's proceeds from the event will benefit the expansion of the Hospital's Emergency Department to improve patient experience and care.
We're thankful for the opportunity to give back to the communities we serve!