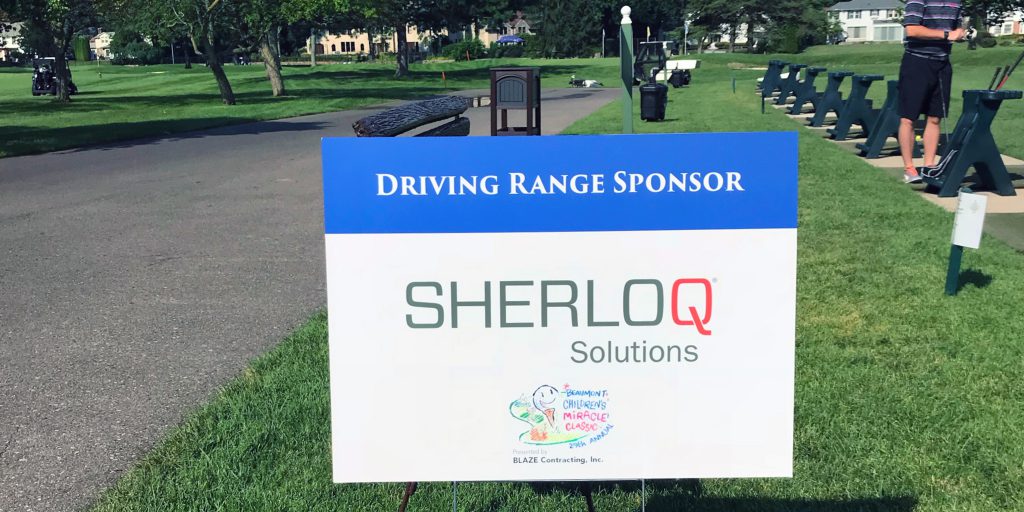 It's always a great day to sponsor an event that benefits families. On July 31, it was the 29th annual Beaumont Children's Miracle Classic. Benefitting families and children across Southeast Michigan, this is one of Beaumont's longest running golf outings.
Our foursome, including Sherloq's CEO – Erik Greer and V.P. of Operations – Chris Wydo, was proud to be a part of the event. As the Driving Range Sponsor, Sherloq is honored to contribute to proceeds that support key hospital programs and life-saving services, purchase vital pediatric equipment, and fund much needed patient scholarships for families unable to afford care.
We're thankful to support one of the communities we serve!