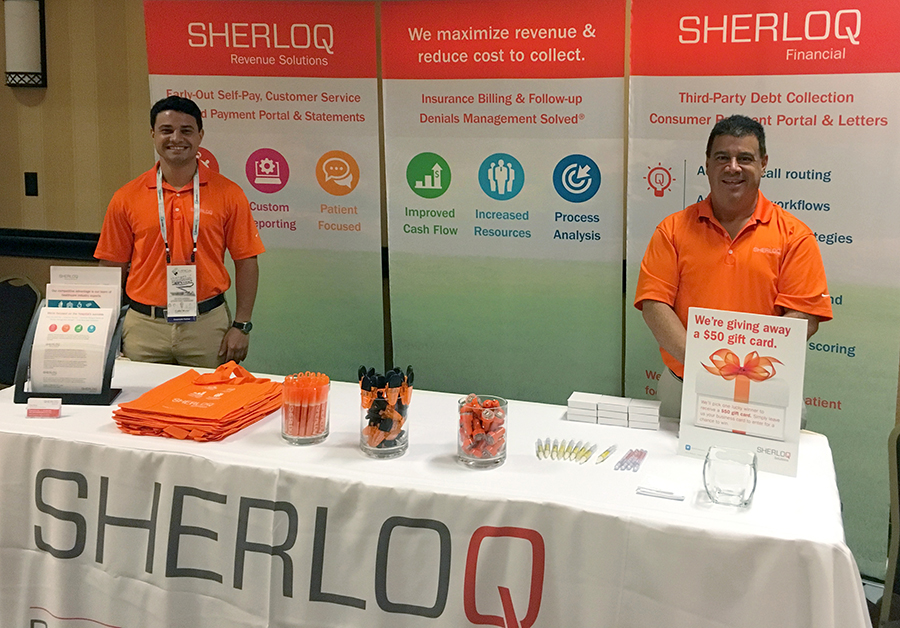 Thank you, attendees & MRCA! We were thrilled to be a Silver sponsor at the 2nd Annual Fall Conference of the Michigan Revenue Cycle Association (MRCA), a newly formed organization born out of the dissolution of the Michigan Alliance of Healthcare Access Professionals (MAHAP) and the Michigan Patient Accounting Association (MPAA).
Chris, our VP of Operations, enjoyed sharing SHERLOQ's experience driving optimal results in early–out, insurance billing and follow–up, and Denials Management Solved® for hospitals nationwide.
SHERLOQ Solutions provides low-cost revenue recovery services you can rely on. We place an emphasis on consumer respect, internal auditing and patient satisfaction – achieving outstanding revenue recovery for hospitals and large health systems.
Our services include:
Early–Out Self–Pay
Customer Service
Insurance Billing & Follow-up
Denials Management Solved®
Branded Payment Portal & Statements
Third–Party Debt Collection
What is your biggest RCM challenge? Let us know today.