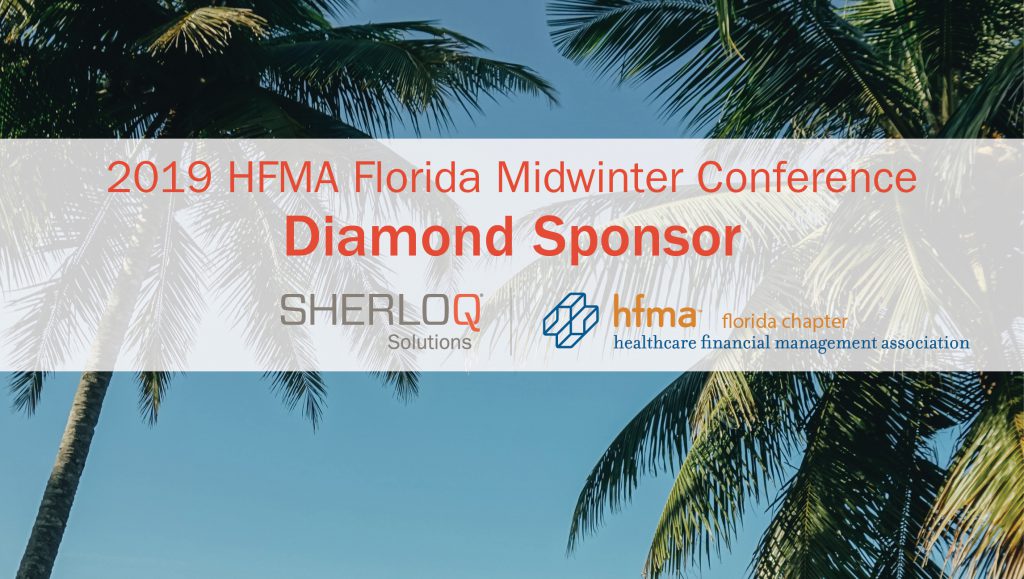 Thank you, FL HFMA. The 2019 Midwinter conference had an incredible line up of speakers from Orlando Health, Johns Hopkins All Children's Hospital and AdventHealth Waterman just to name a few. We hope everyone had a chance to talk to our Executive VP, Chris Wydo, and discovered how SHERLOQ delivers a healthier bottom line for healthcare systems, hospitals and physician groups nationwide.
Our solutions include:
Early–Out Self–Pay
Patient–focused Customer Service
Insurance Billing & Follow–up
Denials & Appeals Management
Third–Party Debt Collection
Branded payment portal
Patient–friendly statements
What's your biggest RCM challenge? Let us know today.